In an effort to promote the streaming release of the latest movie in the Ant Man franchise, Disney+ has partnered with Uber Eats to create a small-scale popup café in the UK.
A café for ants (sort of)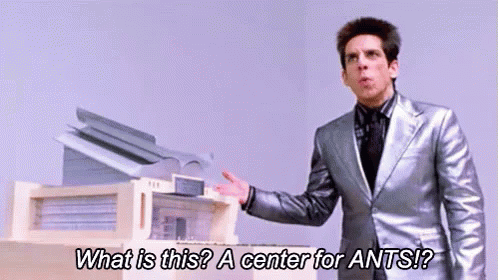 Dubbed the "Quantum Café" after the realm Ant Man visits in his latest adventure, the café offers only one order option: the Ant-Man Tiny Tasting Menu. As the name suggests, each dish featured is created in adorable bite-size form – from the "fun-sized fish and chips" to the "dinky doughnuts." Check out the unboxing video below to see for yourself!
@ollie_eats

'Trying out different takeaway options and this time I got something special! I've teamed up with Uber Eats in celebration of Marvels Studios' Ant-Man and The Wasp: Quantumania on Disney+, streaming exclusively from May 17th. They've set up special Quantum Cafes in London, Manchester and Bristol and you can get your very own mini tasting menu, via Uber Eats. The dishes might be mini, but they pack some serious flavour. This Quantum Realm mini menu is taking you round the world one dish at a time. So make sure you grab your mini menu via @UberEats – only available in London, Manchester and Bristol!'
For a mere £5.99 (about $7.41 USD), UK Uber Eats customers can purchase their very own Ant-Man Tiny Tasting Menu and support a good cause, as the money from all purchases will be donated to the Make-A-Wish Foundation UK. As a special bonus, the café will also gift 10 random customers with a movie poster signed by lead actors Michael Douglas and Evangeline Lily. 
When asked to comment on the miniature marketing stunt, Matthew Price, regional general manager of Uber Eats in UKI, Northern Europe shared:
"While this tasting menu might be teeny tiny, it still delivers Uber Eats' signature big flavors. We know our customers love to watch Disney+ while enjoying their deliveries and hopefully our new offering will allow fans of Ant-Man to eat just like their favorite superhero, no matter how small!"
The stunt was made possible by the work of food developers at The Robin Collective and model builders Mattes & Miniatures.
And if you're wondering, it is possible to visit the Quantum Café on Chandos Road in Bristol, although customers are as likely to make it through its front doors as children were able to enter Derek Zoolander's Center for Kids Who Can't Read Good.
Don't believe us? View the video below…
View this post on Instagram