2018 has been an eventful year for politics, culture, and advertising. Here are some of the most iconic advertisements of the year.
Nike – "Believe in Something. Even If It Means Sacrificing Everything."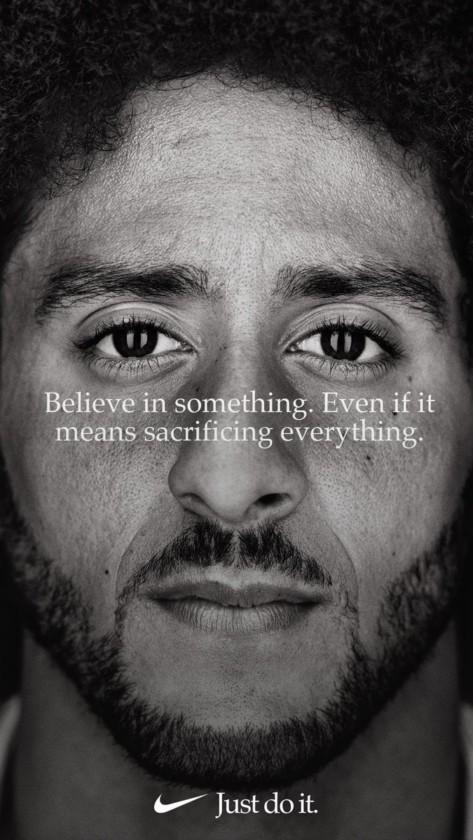 Nike decided to celebrate the 30thanniversary of "Just Do It" with an ad featuring controversial quarterback Colin Kaepernick. For better or for worse, the simple advertisement generated tons of attention.
Kiwi shoe polish – "Greatness starts with a first step"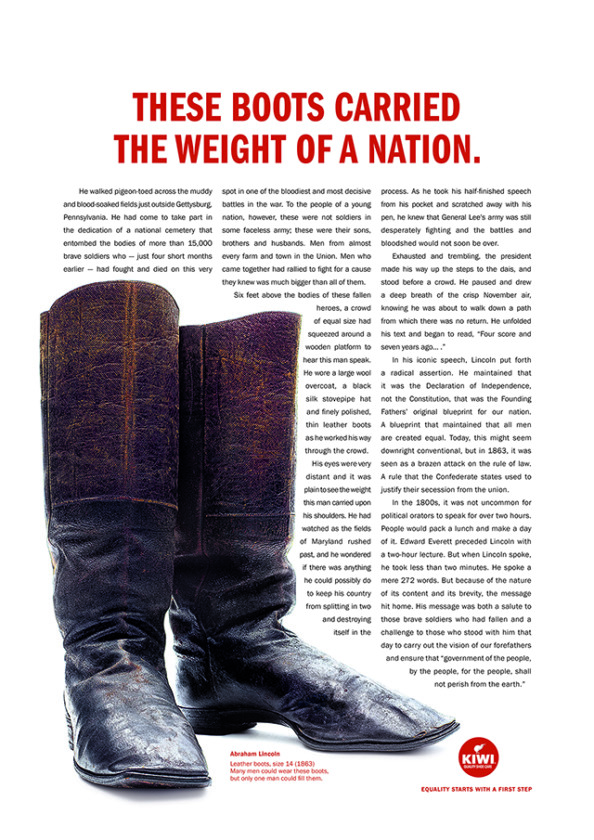 Kiwi shoe polish conducted a print campaign featuring the shoes of significant historical figures, including Abraham Lincoln, Amelia Earhart, and Muhammad Ali. This unique series harnessed the power of storytelling and demonstrated that print ads can still be cool.
Apple – "Share your gifts"
This beautiful CGI short follows a talented but self-critical artist who is scared to share her gifts with the world. Her mischievous dog's antics threaten disaster, but it all works out for the best in the end.
Ikea –"Pee ad"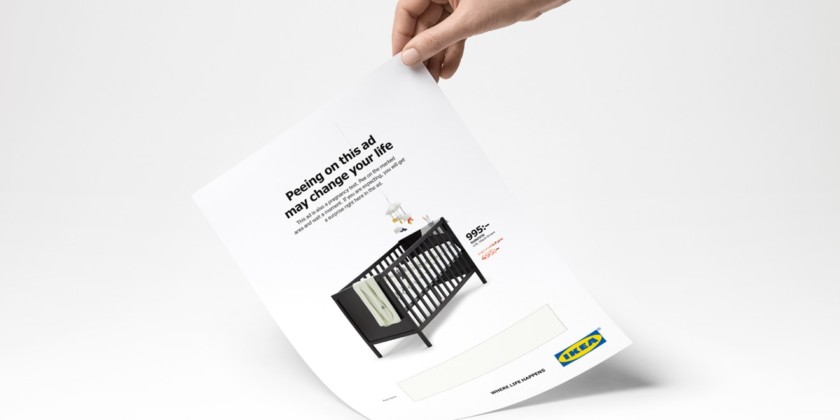 Ikea turned heads with an ad for a crib stating "Peeing on this ad may change your life." The ad featured a built-in pregnancy test that would change color and reveal a coupon for a discount on Ikea cribs. Whether anyone actually took advantage of the offer is another matter…
Tide –"It's a Tide ad"
Debuting at the Super Bowl, this fantastic series of ads starring David Harbour made fun of other common commercials, including Old Spice, Budweiser and Mr. Clean.
View the full list at AdWeek. Are there any ads that you would add to the list?