Writer's block? It happens. Anyone who saw Barton Fink will remember a crazed man dripping with sweat and crouched over a typewriter for hours, days, eternity—staring at a blank page, vainly praying that words will flow forth from his fingertips. No one wants that to happen.
To help you when you hit this wall of doom, here are five tips on how to find an idea when they all seem to have vanished: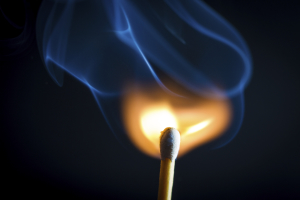 Source Pinterest
With all its infographics, Pinterest is the perfect place to find blog fodder. There are even whole boards devoted to the subject. And, if you do not get an idea directly from Pinterest, the images can often spark ideas in your head.
Follow Relevant Hashtags
Scroll through the relevant hashtags in your business locale. Seeing what people are talking about can give you great ideas, or at the very least, show you what they want to hear.
Share Your Previous Posts on Social Media
Promoting your posts on social media encourages discussion. Post in such a way that you ask your followers for their opinion—they may have questions, comments or observations that could lead to another post.
Build Relationships with Other Bloggers
Talking to other writers in your field can definitely spark blog ideas. Furthermore, once a relationship has been built, some bloggers will have others "guest blog" for them. This strategy exposes bloggers to new audiences and subjects, which can help alleviate the stress of not having ideas.
Join Social Media Community Groups
There are groups on all the major social networks—Facebook, LinkedIn, Google+—that exist solely to help bloggers interact and talk about new ideas. Joining these communities allows you to see what other bloggers are posting.
See Sociable Blog for more tips and ideas!