Most professionals have a LinkedIn account, but few know how to actually use it to advance their careers. Here's how you can perfect your LinkedIn profile for its maximum usefulness.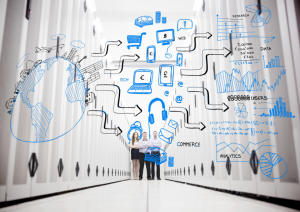 First, make sure your profile is publicly visible. Sharing your profile is the best way to give the casual browser the whole picture of your professional presence online. LinkedIn privacy settings allow users to choose either to share their whole profile publicly or just share the most essential elements.
Like all social networks, LinkedIn is only effective if you consistently use it. Update your status regularly to stay connected with your contacts. By letting others know about your latest project, what events you are attending, and by sharing links to interesting content, you increase your professional accessibility. Regularly updating your LinkedIn accounts opens the door for more informed interactions with your contacts.
These steps alone will not maximize your LinkenIn account's full potential. Actively direct people to your profile. You can do this through a QR (quick response) code that links directly to your profile. By adding this code to emails or putting it on your business card, you can tastefully advertise yourself and make more connections. You can also add a LinkedIn button to your website or blog, which automatically reroutes your readers to your account.
Finally, you can use your profile for a multitude of other purposes—a resume, website material—all help establish a consistent and professional version of you. Make your LinkedIn profile an extension of yourself and you will see it working for your gain.
See Forbes for more.