Just four days after its release, Taylor Swift has broken three streaming records with the multimedia attention surrounding "Look What you Made Me Do," the lead single for her upcoming album, Reputation.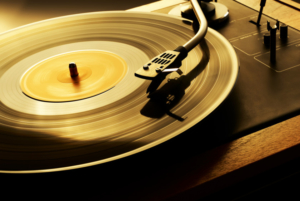 The song was played more than eight million times on Spotify, more than any other song on the day of its release. The music video broke YouTube's one-day streaming record with 28 million views, beating out Adele's "Hello." Additionally, the official lyrics video received 19 million views on its first day, more than double that of the previous record-holder, "Something Like This," by The Chainsmokers and Coldplay.
All of this is a touch ironic for streaming services, since Swift has long been a vocal opponent of music streaming. In a Wall Street Journal op-ed in 2014, she blasted services like Spotify and explained why she would not allow anyone to stream her music without paying.
"Music is art, and art is important and rare. Important, rare things are valuable. Valuable things should be paid for," she wrote. "It's my opinion that music should not be free, and my prediction is that individual artists and their labels will someday decide what an album's price point is. I hope they don't underestimate themselves or undervalue their art."
Swift changed her tune just earlier this year, when she released all of her music on Spotify, the same day Katy Perry dropped her most recent album. While the move may seem like a nasty way for one artist to treat another, it was good business. Taylor is dominating pop music, and it doesn't look like she's going away any time soon.
Top image: Big Machine Label Group via YouTube.