If you thought augmented reality was going to be restrained to Pokémon Go, think again. Facebook has just launched Camera Effects, an augmented reality platform designed to entice outside developers to sell their work to Facebook.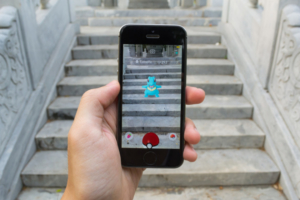 Facebook founder Mark Zuckerberg told TechCrunch he hopes to encourage masses of people to embrace AR. In his own words:
"The first augmented reality platform that becomes mainstream isn't going to be glasses, it's going to be cameras."
Up until now, apps like Snapchat have used AR for its various filters. Both Facebook and Instagram have also used various forms of AR for their Snapchat copycat features. It was not until last summer's Pokémon Go craze that developers started seeing the potential for long-lasting AR business. By opening up Facebook's AR platform to independent contractors, Zuckerberg hopes to speed up that process by creating a community where AR ideas can bounce off of each other.
The platform is still in development, but for now, any Facebook user can upload AR images to the Frame Studio. These images can be overlaid on page posts and Facebook will credit the user as the creator when they appear in News Feed posts.
For now, Facebook is not allowing any advertising, but it plans to monetize the platform soon.
Watch Facebook's video to learn more!