When Facebook acquired the messaging app WhatsApp for $22 billion in 2014, the platform's days as a free service quickly became numbered.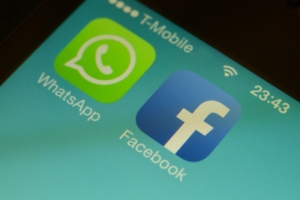 WhatsApp officials announced it will start billing businesses that use the app as a customer service platform on Tuesday.
"We want to put a basic foundation in place to allow people to message businesses and for them to get the responses that they want," WhatsApp COO Matt Idema told Fox Business. "We do intend on charging businesses in the future."
The move will differentiate WhatsApp from Facebook's other major messaging app, Messenger, which uses advertising to raise revenue. WhatsApp will now provide streamlined communication features for businesses that will help handle FAQs and follower updates. To separate business accounts from individual accounts, the app will also start rolling out verification badges similar to those on Twitter.
Companies will have to apply for verification, and in order to contact WhatsApp users, they will have to recieve approval from the users themselves. The new features will work on an opt-in basis.
Companies in Europe and and India are already using a trial version of the new update. Additionally, WhatsApp has announced that it will not rule of the possibility of further monetization through ads in the near future.
This new push for monetization gives credence to the report that Facebook has been quietly looking into monetizing WhatsApp after it abolished its $0.99 sign-up fee, when it first acquired the messaging service back in 2014. Nothing is free after all.