New reports from private internet providers in China indicate that Apple is helping the Chinese government in keeping its citizens behind its Great Firewall of internet censorship.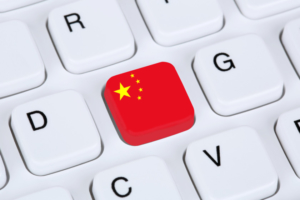 Companies started noticing that their apps designed to help Chinese internet users work around government blocks have been removed from Apple's app store. One company, Express VPN, posted a letter from Apple explaining that its app had been taken down because it "includes content that is illegal in China."
According to the New York Times' reporting, Apple is taking part in censoring the Chinese people because it relies on the Chinese government for its manufacturing.
This is not the first time that Apple has removed apps at the request of the Chinese government, but it is a new reminder of how deeply beholden the tech giant has become to Beijing at a moment when the leadership has been pushing to tighten its control over the internet.

The removals signal a new push by China to control the internet. In the past, the Great Firewall has used technology to disrupt VPNs, and Beijing has shut down Chinese VPNs and even aimed a huge cyberattack at a well-known foreign site hosting code that circumvented the filters.
According to the Times, Apple has a vested interest in appeasing China, because after the United States, most of its customers are Chinese.
Greater China is Apple's largest market outside the United States. That has left the company more vulnerable than almost any other American technology firm to a Chinese campaign to wean itself off foreign technology and tighten control over foreign tech companies operating there.

In response, Apple has made a number of moves to ensure that it stays on Beijing's good side. Last year, the company complied with what it said was a request from the Chinese authorities to remove from its China app store news apps created by The New York Times.

This month, the company said it would open its first data center in China to comply with a new law that pushes foreign firms to store more of their data in China.

Apple has operated its app store in China for many years with only the occasional run-in with the government. The VPN crackdown and Beijing's move in December to target news sites indicate that China's internet regulators have taken a deeper interest, and are exerting more control, over what is available on Apple's China app store.