Black Friday is next week, but the internet is making the nation's biggest day for Christmas shopping irrelevant. In fact, some stores are already offering Black Friday Christmas deals online.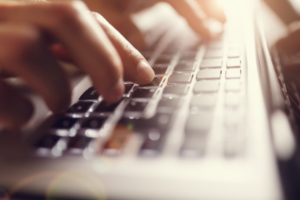 For example, Walmart has online Pre-Black Friday deals available right now. This is not the first time Walmart has rolled back the starting date for Black Friday. In 2012, the company began offering Black Friday deals on Thursday the night at 8:00 p.m., encouraging people to wrap up Thanksgiving early and to rush down to pick up the deals.
Other stores have since followed suit, no longer opening at 4:00 a.m. to meet camped-out crowds, but now opening at midnight or even earlier.
However exciting this may be for eager Black Friday shoppers, the holiday is becoming a thing of the past. More and more people do all of their shopping on the internet rather than have to wait for big box stores to find good deals.
With the introduction of Cyber Monday several years ago, customers who don't like crowds have the same opportunity to get Black Friday deals without even having to leave their homes. Forbes reports that this year, Cyber Monday is predicted to beat Black Friday in sales. This is largely because online retailers such as Amazon and even Walmart have started offering the same deals they would in their physical locations, but now at their online stores.
In the internet age, going to physical locations for a deal you could get online is becoming an obsolete practice. This raises the question: if all holiday shopping can be done online, will Black Friday become an all-year event?
Only time will tell if this is a good thing.