Microsoft announced today that it is buying the professional social network, LinkedIn, for $26.2 billion. Unlike Microsoft's other recent acquisitions, the deal promises to benefit both companies.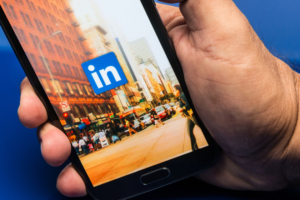 Microsoft has stated that LinkedIn will "retain its distinct brand, culture and independence," with Chief Executive Jeff Weiner still running the company, but reporting to Microsoft CEO Satya Nadella.
Since redesigning its mobile app and bolstering features like Pulse articles, LinkedIn has pulled itself out of a slump and established itself as an effective service on which professionals can network. Unlike other social networks, the company generates nearly two thirds of its revenue from its talent-solutions division, which helps corporate recruiters find suitable candidates for jobs, making LinkedIn one of the most profitable social media companies.
Microsoft plans to integrate LinkedIn's infrastructure into Office 365, its cloud based suite that offers Outlook email, Word, and other staple Microsoft features all integrated into an online account. By purchasing LinkedIn, Microsoft will have the ability give Office 365 a social sphere. And, since most professionals already use LinkedIn in some capacity, the deal will allow the social network to reach its audiences more effectively.
The integration of Microsoft and LinkedIn could help the social network more fully realize its goal of actually connecting professionals in a meaningful way while allowing the tech company to build a better online professional and social space.