For their Christmas campaign, IKEA Canada has created gingerbread versions of some of their most popular furniture pieces. In true IKEA fashion, the furniture even has easy-to-follow assembly instructions.
Thankfully, the only tool this furniture requires for assembly is icing.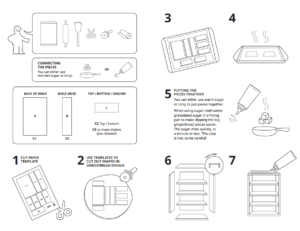 Their website states:
At IKEA, we believe every house deserves to feel like a home – even if it's made of deliciously sweet gingerbread.

Our Gingerbread Höme kit includes furniture-shaped cookie cutters and simple instructions, so you can furnish your gingerbread house with edible versions of iconic IKEA furniture.

In true IKEA fashion, each furniture cookie is designed to be easy to assemble, giving everyone an opportunity to get in on the festive fun.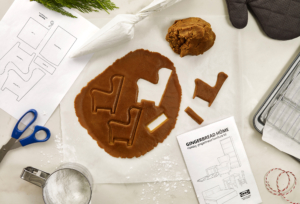 The gingerbread furniture pieces include the Billy bookcase, Jokkmokk table and chairs, Lack table, Malm bedframe, Rens rug, and Strandmon Armchair. The free templates are available for download on their website, and a few lucky IKEA family card users who make a purchase during December will win a custom cookie cutter set with the designs, plus a $100 IKEA gift card. (They also have 3D printing files for the cookie cutter available, if you're that extra!)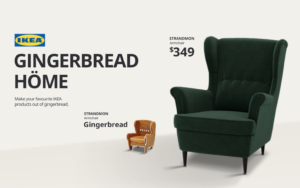 Even the baking challenged can take advantage of this opportunity — IKEA has frozen gingerbread dough for purchase for those near one of their stores.
IKEA is encouraging customers to share their gingerbread creations on social media with the hashtag #IKEAholiday.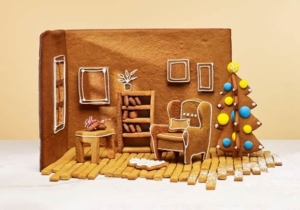 Images Source: IKEA Canada