Everybody loves Ferris! And let's be real, how couldn't you love the guy? He's a legend. Driving in Ferraris and singing in parades and living his best life. Yes, Ferris is the epitome of joie de vivre. And multiple brands have seized the opportunity to create positive associations with their product by capitalizing on the popularity of Ferris Bueller.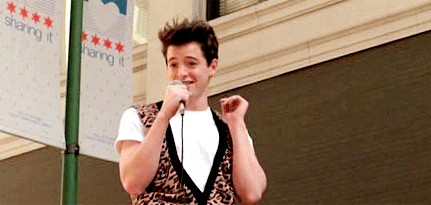 Alan Ruck switches roles for Liftmaster
Most recently, home security company Liftmaster enlisted Alan Ruck, who played Cameron in the film, in a segment for their Secure View Garage Door Opener with a built-in camera and two-way communication.
This time, rather than stealing his father's car, he's the dad – and he's got the technology to ensure that his fancy car is safe and sound from conniving teens. "Been there, done that," he tells us.
Matthew Broderick's Day Off
The car connection has been exploited by advertisers before. Matthew Broderick (Ferris) appeared in a Super Bowl ad called "Matthew Broderick's Day Off," presenting a spoof of the film where Broderick, the actor, fakes being ill to get the day off – carried throughout his adventures by none other than a Honda CRV.
Domino's delivery and Joe Keery
Out of all the brands who have tried to recapture the Ferris magic, Domino's indubitably takes the cake. In 2017, the pizza chain recreated two iconic Ferris scenes with Stranger Things star Joe Keery to advertise their pizza tracking service. The result was quite charming, and garnered significant media attention.
Domino's even played on the classic Ferris line with a pizza twist: "Life moves pretty fast – if you can't track your pizza, you could miss it."
What we can learn from the Ferris effect
Of course, one of the risks of imitating movies in advertising is that your own product or service may be upstaged by the star. Is there a clear connection to your product/service? It can be creative, but it should also be obvious to the viewer and presented in a way that they remember what is being advertised – not just the advertisement itself.
By incorporating a pop culture icon, these companies amplified their reach and positively channeled enthusiasm for the movie towards their own brand. While most people generally wouldn't go out of their way to watch a garage security system ad, they are interested to see a recreation of one of their favorite movie scenes.