If you need help writing, yes, there is an app for that.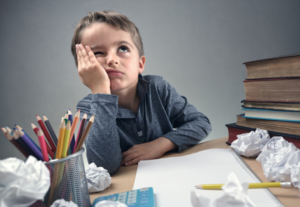 The startup Grammarly uses artificial intelligence to help you fix spelling, grammar, and style in your online writing. The app also can help with more specific writing challenges like giving the right language in sensitive situations based on the context.
The app is available in Chrome browser, Microsoft Word or Windows desktop. It can be used in everything from sales, to marketing, or even for writing emails and scheduling social media posts. The app comes on a freemium subscription.
Grammarly assists writers in three fields. First, it corrects errors in basic mechanics, which includes things like spelling and grammar. Secondly, it addresses issues with clarity and ambiguity, which is especially important in professional writing. Finally, it provides suggestions when language appears to be tone-deaf or even aggressive.
Unlike some other writing assistants, Grammarly learns how people write from actually experiencing people write. For example, the app used to suggest that users put a comma after their greetings in emails. After multiple runs of users not accepting the suggestion, the app learned that the majority of email writers don't think that comma is necessary.
According to Grammarly's founders, the company does not store any of its users' information, unless users save documents on Grammarly's website. This is intended to protect customer privacy.
Writing clearly is important for establishing solid relationships with clients. Tools like Grammarly aren't designed to do the job for you, but they can give you a little help.