Creating eye-catching content is essential to building an Instagram following, but without a strategy to connect with other Instagram users, you cannot achieve your potential reach.
Here are five tricks to rapidly grow your Instagram audience: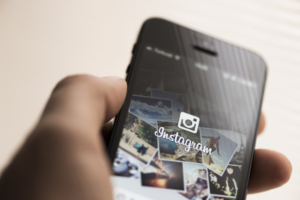 1. Make yourself as visible as possible.
This is incredibly basic, but it's important: fill out every information slot possible on your profile page. Especially on Instagram, it is important to put your company's website in your bio because it will be your followers' only access point to your business on Instagram.
2. Connect your Instagram and Facebook accounts.
Connecting your Facebook and Instagram accounts allows your Facebook followers to find you easily on Instagram and vice versa. Since 20% of Facebook users are also on Instagram, connecting accounts can expose you to a much wider audience.
3. Comment frequently on other images.
Commenting on images greatly increases your exposure. In addition, when you comment or follow people, they are more likely to follow you back. When commenting you should use relevant hashtags, which increase your exposure even more. Be sure, however, to comment in real-time. Anything later than two days and people will assume your account is a bot.
4. Like a lot of posts.
In the same way that commenting increases your exposure, liking a lot of random images shows that you are an active voice of Instagram – which encourages other users to follow you and engage with you. The best way to do this is to search hashtags related to your business and like images from users who use hashtags in which you are interested.
5. Connect Instagram to your website.
Adding a box on your website that showcases your Instagram profile allows website visitors to jump right to your account and give you a follow.
Follow these tips and watch your Instagram account start to soar.