LinkedIn is a useful resource to find professionals, but like any social network, it is huge. Without the right tools, it's useless for making meaningful connections.
To solve this problem, LinkedIn created LinkedIn Sales Navigator, a social selling platform that makes it easier to pitch your ideas to the LinkedIn user base that would be most interested in seeing them.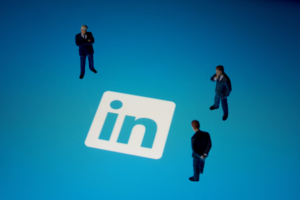 Here are three ways Sales Navigator helps you connect with only the right people:
1. It marks accounts active in the past 30 days
By letting you who know really uses their LinkedIn account, Sales Navigator lets you narrow down the list of people to contact. Some people just a have an account for their resume, and that's unhelpful. Sales Navigator finds people who will be receptive to your engagement and will engage back with you.
2. It finds leads that follow your business
Sales Navigator also categorizes anyone who follows your business. Taking advantage of this function makes finding the people who care about your business a lot easier. For example, If you need to send out a mass email with new information about your business, this is a great shortcut for building that list.
3. It groups users with shared experiences
This tool groups together anyone who has a shared experience or life event with you on their profile. As this category tends to run a bit broad – it can contain people from the same school, workplace, or even just a shared LinkedIn group – it does not directly help you expose your business to more people. But, it can help ease you into conversation once you are engaging with connections on an individual basis.