Instagram has just announced a new feature that allows its users to delete or disable comments on their posts. This is the next logical step in expanding itself to meet the needs of business accounts for the Facebook-owned social network which just recently opened its doors to advertisers.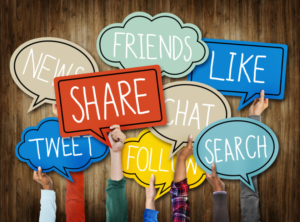 Moderation on social networks has long been a difficult practice, especially for companies that post on sensitive subjects, like hot-button social issues. Despite being an often time-consuming task, moderation is important for maintaining a positive and inclusive environment on your social media pages.
Here are a couple tips on how to moderate well.
1. Publish guidelines for comments on your page description.
Guidelines are useful, especially on Facebook, which displays the page description prominently when a user clicks on the page. By giving people guidelines (no profanity, no online bullying, etc.) you clearly tell people what is appropriate, so if you have to ban someone, he can refer to the guidelines to see exactly why.
2. Encourage employees to participate in the conversation.
Employee participation in conversation on any of your pages makes moderation a much easier task because it takes the burden off of one designated moderator to respond to your business' fanbase. It also makes the conversation more interesting for fans, as your staff should be knowledgeable and engaging with their own input.
3. Do not be afraid to block people.
Whether it be a nasty Twitter user or just a Facebook troll, you should never be afraid to block people who do not contribute positively to your conversation on social media. However, if someone has said something offensive, and you do not want to block them, on Facebook you can oftentimes just hide or delete their comments.