Whether for an email, a website, or an ad, it is becoming increasingly more important to create CTA buttons with high conversions. Every well thought-out 'Donate' or 'Learn More' button has the potential to result in increased engagement, leads or sales.
But how do you create the perfect CTA button?
The truth is, the perfect button does not exist. As is often the case with design, the the best option varies depending upon the goal of the CTA.
Regardless, there are a few tried and true ways to hone in on the proper button style for you, which are guaranteed to raise your conversions.
1. The Color of the CTA Button
There is a whole psychology behind color and the way the human brain reacts to it. Certain colors are often associated with certain emotions or concepts. For instance, the color red is often associated with boldness or urgency. Whereas the color white is associated with the concept of purity. Example:
Image Source: optinmonster.com
In addition to associating color with emotion, it has also been found that gender plays a large role when it comes to colors. A study by Joe Hallock revealed that preference for certain colors is affected by the gender of the individual.
Image Source: optinmonster.com
So, if you have a solid knowledge of the demographic you are targeting, or the emotion you would like to relay, then choose a color that takes these statistics into consideration.
In an article on addressing 'Which Color Converts Best', Optinmonster suggests:
If you're feeling confused about how to use color on your website, don't worry– you're not alone. Marketers have been trying to crack the "color code" for decades.
So instead of focusing on what we don't know, let's focus on what we do know…
 Your CTA Color Needs to Pop
We know that a more prominent, eye-catching call-to-action results in more conversions. Therefore, any color change that increases the visibility of your call-to-action should increase your conversions.
2. The Shape of the CTA Button
Another frequently asked question: which button shapes have the best conversions. Again, there is not a 'right answer'.
The key to success is to keep the design consistent with the rest of your brand, and never to introduce any shape or color which is inconsistent with you branding style. However, that does not mean you shouldn't stick to the basics.
Discard all the common tropes, and make your CTA buttons look special, extraordinary, and unique. Well-shaped call-to-action buttons will definitely help you to hit the mark.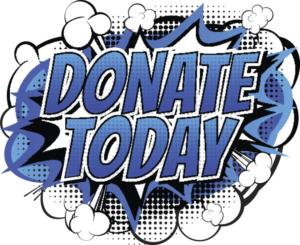 3. The Message of the CTA Button
Last but not least, the button message is one of the most important factors in this equation, and although there is not a specific call to action that does best, there are definitely some common themes.
First and foremost, phrases tend to convert better than just a single word, since it makes the message more human and friendly. So instead of 'Donate' use ' 'Make a Donation' or 'Donate Today!' Punctuation, is definitely preferred.
Second of all, most marketers agree that an effective CTA button must express urgency, and that the solution is your target audience. So instead of using 'Donate', try something more pointed, such as 'Sustain Our Mission' or 'Transform lives today'.